For my relatively current CV, click HERE for English and HERE for Spanish (Both are severely out of date)
My full name is Alexander Douglas McKelvy, but in the lab I answer to "Smoochy". I was born and raised in Midland, Michigan. My personal interest in biology stemmed from a lot of time outdoors, and was facilitated by the Chippewa Nature Center, where I spent a lot of my time and learned traditional skills. Learning evolved into teaching, as I enjoyed sharing what I knew with others. Often a constant source of amazement to my extended family as to why I would always be searching for "critters," my favorite animals were considered the "icky"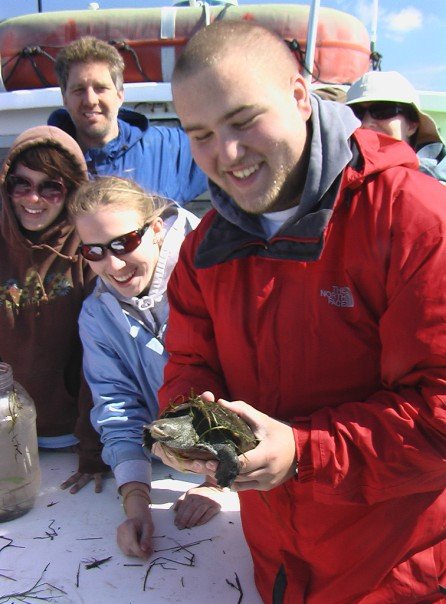 and "gross" ones. My parents were very supportive of my strange ways, and greatly fostered my interests in nature and biology. I grew up reading and rereading my father's 1954 edition of "Golden Guide to Reptiles and Amphibians." Even with my limited understanding of ecology and biodiversity at the time, I knew something was wrong with the authors' statement that "As a group [reptiles] are neither 'good' nor 'bad,' but are interesting and unusual, although of minor importance. If they should all disappear, it would not make much difference one way or the other."
I graduated in December 2009 from Albion College in Albion Michigan with a degree in Biology and a concentration in Environmental Science. My interest in phylogenetics developed independently late in my undergraduate career.
I got married in July 2011 to some ecologist graduate student who copied my website.
That's about it.
My academic phylogeny roughly adapted from that of the Hillis - Bull group: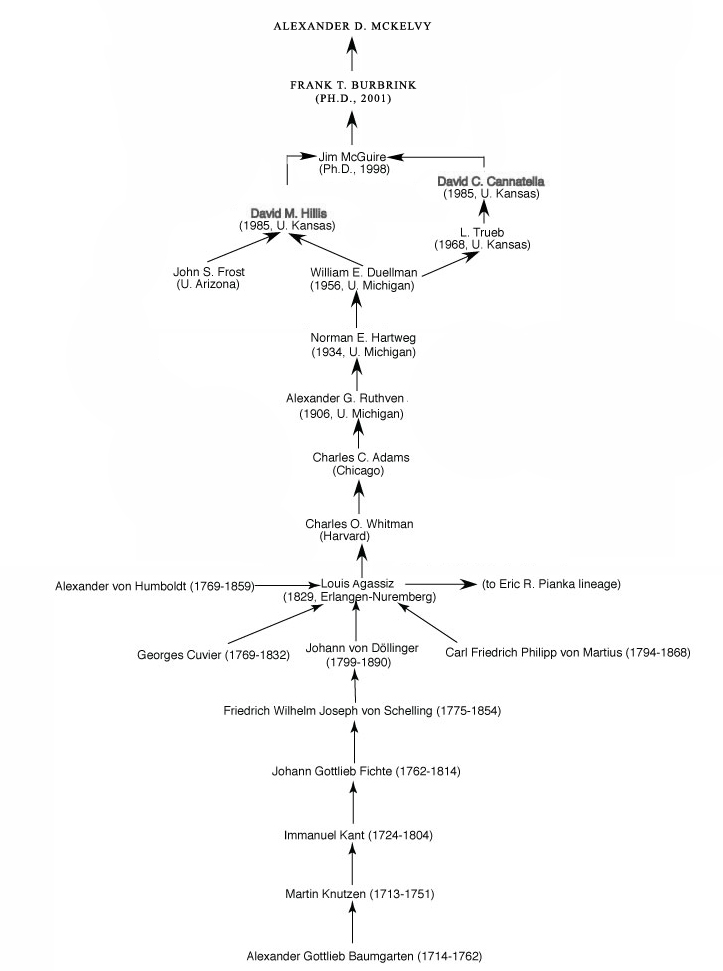 Contact Information:
Alexander D. McKelvy
Graduate Assistant
College of Staten Island
2800 Victory Boulevard
Biology Department, 6S-143
Staten Island, NY 10314
Phone: (718) 982-4209
Email: Smoochy@SnakeEvolution.org


Please See the "Photos" Section for more.